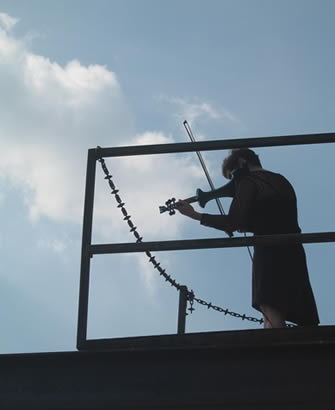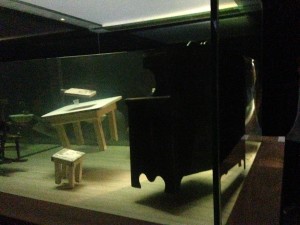 Above:
Tansy Spinks, seaNOISEsea, 2010, still
from video of performance piece,
with collaborator Antoine Bertin,
Redsands Seaforts,
Satellite Programme,
Whitstable Biennale, 2010.
Watch the full video here
Fuite, 2013, still from video

Jivko Darakchiev
Project Management & Support
We work with you to plan, develop, fundraise for and manage arts and cultural projects or initiatives.
We can deliver Public Consultation or Audience Engagement Events and Commissioning, Professional Development or Mentoring Programmes.
Our Principles for Project Management
Our success in delivering project management initiatives has been by working with stakeholders to apportion time and responsibilities, maintaining the scope and quality of initiatives, making best use of resources and money within a clearly defined but flexible management framework which takes appropriate account of risk. more
Scope
Successfully balancing the needs and expectations of stakeholders, participants and beneficiaries
Resources and Money
Making best use of the skills as well as the financial resources of projects,
ensuring that these match the project scope
Time and Responsibilities
Identifying and apportioning tasks, duties and responsibilities between us,
stakeholders, participants and beneficiaries
Risk
Ongoingly identifying, agreeing and appraising risks, so that they can be effectively managed with the project stakeholders
Quality and Success
Defining quality and what success will look like, and effectively implementing agreed quality standards to meet the needs of stakeholders,participants and beneficiaries
James Shea Consulting is currently working with curator and artist Christine Gist on 'Playland', a commission and public engagement programme in Sussex and Kent centred on the work of international film and video artist Jivko Darakchiev

In 2015-16, we project managed 'Reading the South' on behalf of East and West Sussex Libraries, a reader development campaign involving 15 contemprary authors, which engaged hard to reach audiences from across Sussex. The project was a collaboration between the two county council library services, third sector and commercial providers more